Here at Roof Solutions Inc., we understand that purchasing a roof can be scary and financially challenging so we have partnered with Hearth Financing. Whether it's a large repair or a complete replacement don't wait any longer. Click the link below and get started today!
Roof Solutions Inc. offers the following payments and financing options; cash/personal checks, atm/debit and credit cards (Visa, Master Card, American Express and Discover).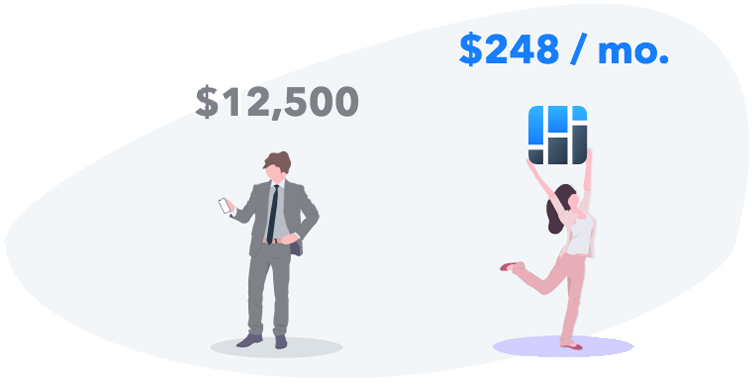 $248 monthly payment is based on a loan principal of $12,500 over 60 months at an APR of 6.99%
We Offer Roof Financing through Hearth!
Whether you need a small roof repair or a full roof replacement, not everyone has the cash up front. We offer financing via Hearth so that you can get your project done without putting a huge dent in your wallet! It's a win-win.
There are loans from $1,000 to $100,000 with terms from 2 to 12 years! They also have rates as low as 4.99% APR and accept FICO scores as low as 500.
Just fill out the form using the 'Get my rates' button or using the button below and you'll be able to compare roofing monthly payments and rates from multiple providers!